Our Pool Table Repair Services Include:
We understand that the most important part of buying a new or used pool table is how well that it is put together. We have set up thousands of pool tables throughout the years and have seen everything. Our full line of professional pool table repair services will make you feel at ease!  Some of the tools that we use to ensure the highest level of quality include a machinist level for accurate leveling, a beeswax mixed with resin compound for filling in holes and seams, and composite wood shims that are moisture resistant and don't compress as easily as traditional cedar shims. We proudly serve all Western Wisconsin and the Twin Cities surrounding areas.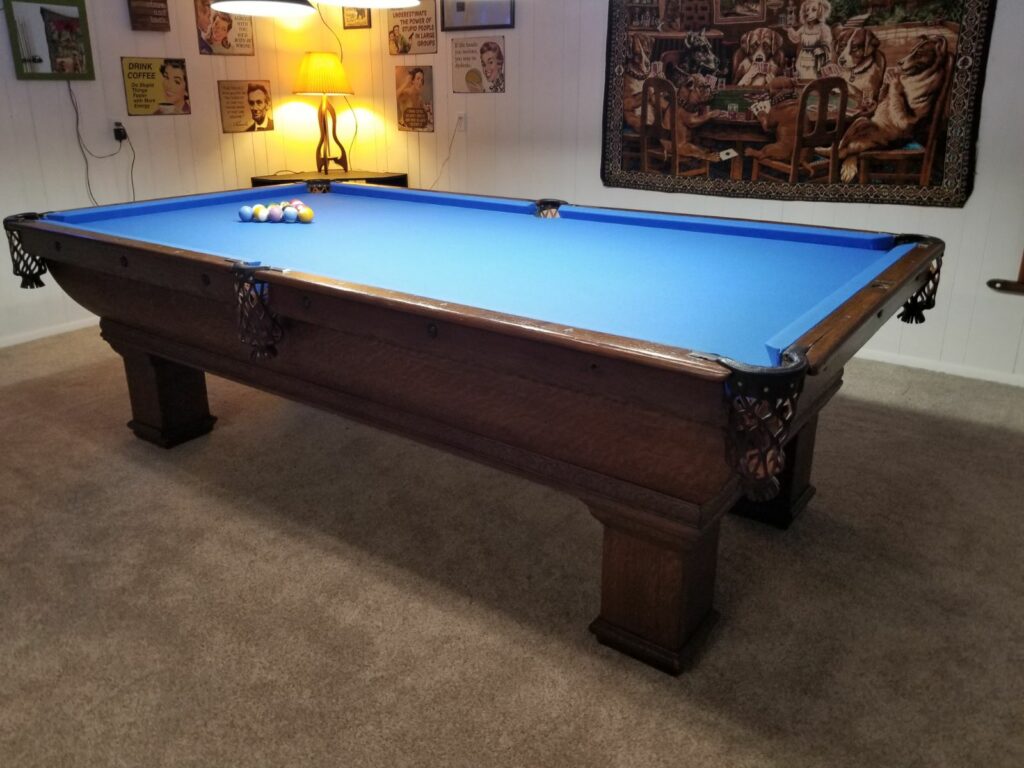 We take pride in every billiard table that we setup, install, recover, or re felt. We offer additional services such as moving a pool table when you get your room re carpeted, we will disassemble the pool table and move it in another room to come back another day and install it. Perhaps you are moving to a different city, we can disassemble the table only. We can also disassemble and move your pool table into storage.
We have the ability to offer the lowest rates in the area because we are lean and stay extremely busy. Feel free to give us a call with any questions