Pool Table Dismantling
If you are in need of professional and trustworthy pool table dismantling look no further than us. Moving and installing pool tables is what we do, and dismantling your pool table requires the knowledge and skills of professionals like us.
Before you attempt to dismantle or disassemble your pool table, there are many things that must be done or else damage can occur to your pool table during the dismantling process. Pool tables weigh an average of 800 pounds, and can easily be too heavy to lift without proper support.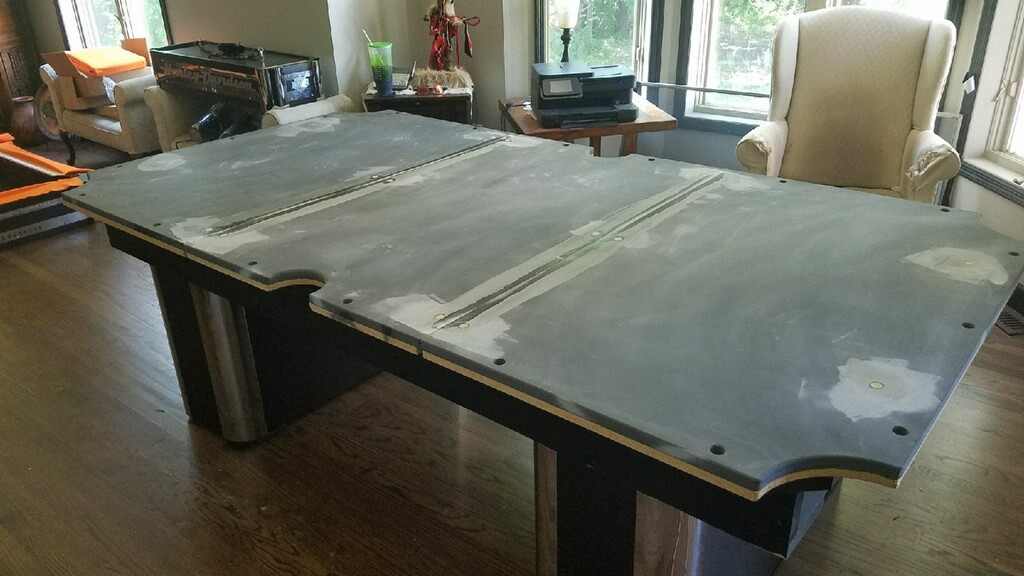 Moving a pool table involved many steps, which can be tedious to even the most handy people out there. Sometimes we make it look very easy, however, we work with pool tables every single day. We have worked on every brand out there including Brunswick, Olhausen, AMF, American Heritage, Presidential Billiards, Legacy Billiards, Imperial, Spencer Marston, and everything in between.
When we come out to your home to begin disassembly of your pool table we will first check to verify there are not any broken, cracked, or terribly marred pieces to your pool table. We will then thoroughly and fully disassemble and remove your pool table from it's original location.
Similar to moving a piano, dismantling your pool table for moving can be difficult and dangerous. Don't risk bodily injury or damage to your pool table. Call us for fast and professional pool table dismantling and moving services.