Balance & Leveling Services
When you need Pool Table Balance & Leveling service we are the ones to call!  We can come to your home or business location and provide a complete pool table balancing and leveling service for one pool table or many!
The Twin Cities Pool Table Guy will balance and level your pool table for optimum game play. All pool tables installed by us include leveling service. We can provide pool table leveling service to all homeowners and businesses in the St. Croix Valley and the Twin City area of Minnesota. Call us today for fast and efficient pool table balancing and leveling.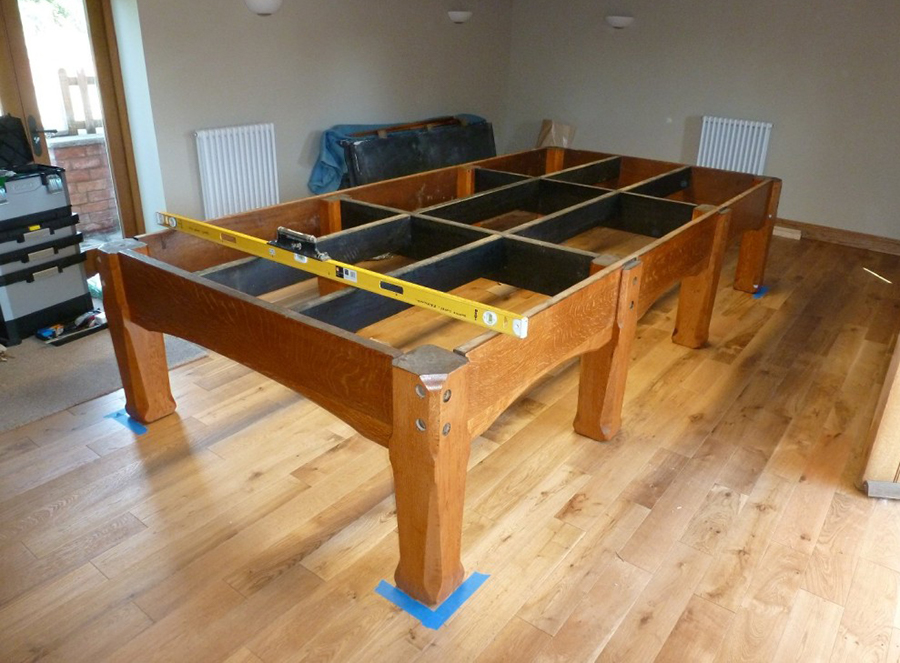 We Use Professional Levels When Leveling Your Pool Table!
Everyone knows a pool table must be perfectly level to provide the best play. An unbalanced pool table can ruin your shot every time. It can also provide an unfair advantage to anyone who is knowledgeable of the unleveled playing surface. Therefor Pool table balance & leveling is critical.
There are many causes of uneven tables ranging from uneven floor surfaces, a bend or a droop on the table surface, a loose leg among others. Leveling is particularly important for tables that are dismantled from time to time or those that are used for multiple activities. You can avoid cases of your table bending, warping or cracking by ensuring that you move it in the right way.
Ensure the most fair play by getting your pool table professionally balanced & leveled by the experts at The Twin Cities Pool Table Guy